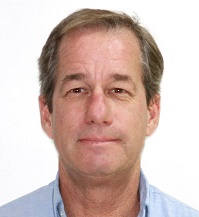 PRESIDENT
We are managed by Michael Donald who serves as President and General manager. Michael is a graduate of Auburn University with a B.S, in Building Science from the School of Architecture. He joined Island Industries in 1991 under the management of David Donald who retired in 2011 promoting Michael to General Manager. Michael learned from his father the importance of always pleasing the customer by providing the best product and service attainable. Michael's construction degree and over 25 years of building projects all over the Bahamas give him insight to help customers get the best finished product for their money.
Office & Accounts Manager
Mrs. Tiana Miller is the Accounts Manager with eight years of experience in the field of Accounting and a Bachelor's Degree in Business Administration in Accounting from The University of the Bahamas. Tiana is well rounded in all areas of the construction office and handles all the Office Administration and Accounts. She is friendly and knowledgeable keeps the office running smoothly and the accounts accurate.
Field Superintendent
Our field crews are led by Wilfred Adderley, whose experience in erecting steel buildings and metal roofing is unequaled by anyone in the Bahamas. He started erecting Butler buildings as a teenager and has been erecting many of the most prominent and iconic steel structures for over 50 years! He has learned how to erect buildings efficiently, safely, on time and with attention to detail that customers keep coming back to.
Foreman
Sybreon Kelly has nearly as much experience as Wilfred with 40 plus years erecting steel structures and metal roofing. He too has experience throughout the Bahamas on many different size and types of projects. He understands the value of good work and never cuts corners. He is our expert with rollup doors and no door problem can stump him.
Foreman
Robert Laramore is fast becoming an expert in the field having been foreman for over 15 years out of his 25 years in the industry. His hands-on work attitude assure that his crews' work meets his high standards of quality and efficiency.